A huge part of my process is painting from life on location, or en plein air. This form of painting outdoors was also used by some of my favorite impressionist painters in the 1800's such as Claude Monet, Pierre-August Renoir, Paul Cezanne, Camille Pissaro, Joaquin Sorolla, Mary Cassatt, and many others. The Group of Seven painters from Canada would adopt this style of painting from life outdoors. Tom Thomson from this group, and these impressionist and post-impressionist painters are a major influence on my painting and a source of continued inspiration. 
The most enjoyable and profound part of creating my paintings is having all my senses being completely immersed in the present moment and engulfed in nature. I'm able to look back at these paintings and remember exactly what the sun was doing that day. I remember how strong the wind was blowing against my face, the sound of rushing water or distant traffic, every smell that entered my nostrils, and how many bugs were trying to bite me.
These plein air paintings were photographed on location right after they were painted.
Videos from the Easel
Here is a selection of videos that were shot on location.  They display the finished painting and zoom out to the environment in which I'm painting in. It's difficult to share the ethereal beauty of the environment through images. Video often helps solve this problem as you can experience a couple of the other sensory faculties that one experiences standing before the beauty of nature.
Contact Mark for pricing. Include the title of painting in the message below.
Or email me at mark@markjameslucas.com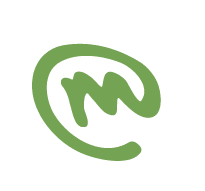 Copyright 2019 @markjameslucas